Create A Secondary Income Of $30-$300+ Per Day Without Lifting A Finger Or Getting A Second Job! Put Your Money To Work For You And Start Getting Paid While You Sleep!
The Average Return From Crypto Trading Is 3-7% Per Week! You Can Choose To Withdraw Profits Weekly Or Deposit Your Earnings To Compound Your Weekly Cash Flow!
Check Out This Example Below Of A 1k Investment @ Just 5% Per Week Compounded For 52 Weeks!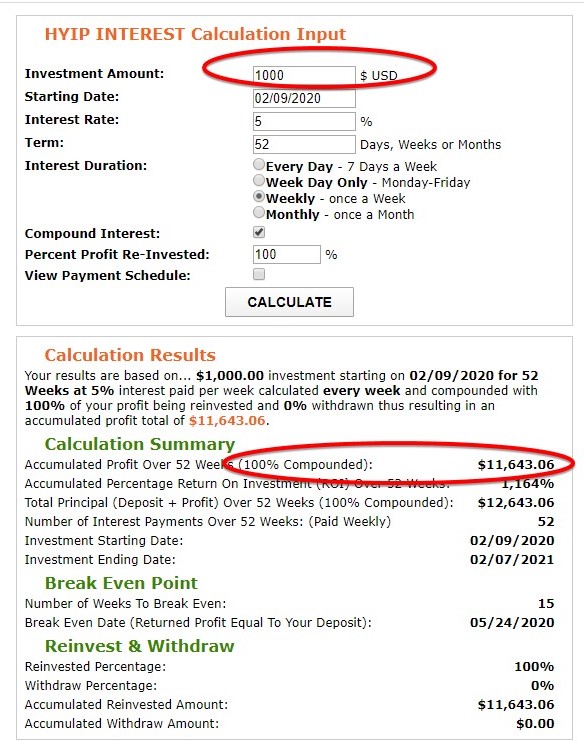 *The above example is for information purposes only and not a guarantee of income.
The average results may vary and past performance is not an indication of future returns.
Click The Yellow Button Below To
Start Creating A Daily Cash Flow While You Sleep!
Start With As Little As $100! Optimal Returns Start With $1000+